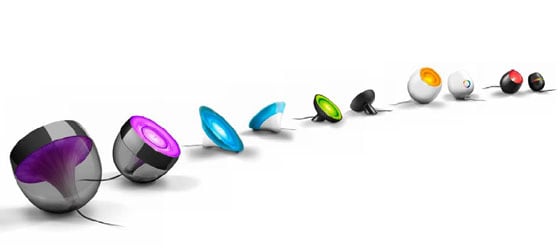 With LivingColors, Philips defined a whole new genre of home lighting. The unique proposition allows people to change the color of their walls to suit their mood or the
moment. It opened up a new market geared towards atmosphere creation through light, turning light into a meaningful object in itself.
 
Originally launched in 2007, LivingColors made ground-breaking use of LED technology for the consumer market in an iconic, unique design.

It has now developed into a range of products that can be adapted for use in any interior space. The intuitive color wheel on the remote control (of the largest three designs) allows users to choose one of 16 million colors and tones in just one touch.
 
Read more about the design development in the LivingColors Backgrounder.