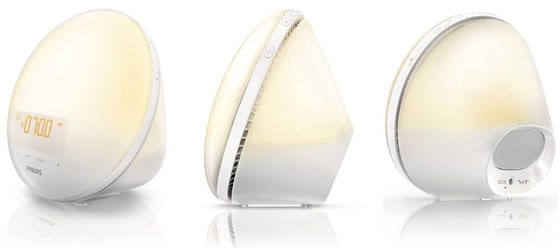 Now in its fourth generation, the Wake-up Light has sold more than one million units since
launching in 2006. By gradually increasing its light, the product wakes users up naturally,
leaving them feeling more refreshed and ready for the day ahead. Over the years, designers
have honed the product's aesthetics from that of a combination of alarm and bedside lamp,
into a strikingly pure, stand-alone design. The simple yet organic profile of the new lamp is
reminiscent of the Wake-up Light's first inspiration: the sun rising in the morning.
Read more about the design development in the Wake-up Light Backgrounder