"Strong leader even in turbulent times"
During the ninth CFO Day at the Amsterdam Okura Hotel in the Netherlands, Pierre-Jean Sivignon, CFO of Philips, has received a CFO Special Achievement Award. The motivation of the jury to honour Sivignon with this Award is as follows; "The CFO of Philips has been a strong leader even in turbulent times. He has played an important role in recent years as CFO in shaping and realising Philips' strategy. Sivignon made the management development of finance professionals a top priority at Philips, as a result the quality of the Finance Function was elevated to a higher level."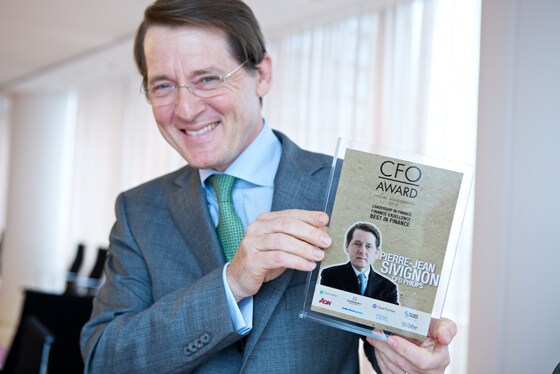 "He also made great personal efforts in one of his priority areas: effective interaction with financial markets. In recent years, Sivignon and his Finance Team have initiated and implemented various projects, such as the introduction of advanced financial planning instruments (scenario planning, budgets and rolling forecasts), risk management and the working capital program."
"Sivignon is very highly regarded in the CFO community due to his outward looking approach and constant drive to learn, share, improve and communicate. The latter has brought success to his projects and has meant that Finance plays a directional role in Philips management. This sets Finance projects at Philips apart from improvement programmes in other organisations."
For more information about the CFO Day and the CFO Awards, please visit: http://cfoday.nl