The Philips Livable Cities Award, announced in May 2010, is a global initiative designed to encourage individuals, community groups and businesses to develop practical, achievable ideas to improve the health and well-being of people living in cities. The Award consists of three grants which will be made to help translate these ideas into reality.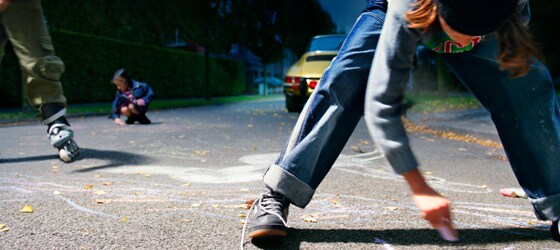 THE OPPORTUNITY 
Modern cities are thriving as increasing numbers of people recognize them as stimulating and rewarding environments in which to live and work.  Latest statistics show that half of the world's population currently lives in a city, and this proportion is projected to further increase to a substantial two thirds of the world's population by 20501.
As well as more people living in cities, the demographic of these individuals is changing, with the average age of the city dweller, along with that of the general population, getting steadily older.  According to the World Health Organization, the proportion of people aged over 60 is projected to reach 22% by 20501. Elderly people living alone in a city are even more likely than younger family members to experience feelings of insecurity and isolation.
These demographic trends in cities present new social, economic and environmental challenges. Cities need to constantly innovate to ensure basic infrastructure is available to their inhabitants, such as access to healthcare, care for the elderly and adequate energy to fulfill their needs. The quality of life in a city is also equally important – citizens today want to feel safe in their city and be able to lead fulfilled lives in an urban environment with community facilities, green spaces, and healthy workplaces.
Everyone who is involved with cities – either personally or professionally – has a valid contribution to make to continue enhancing and enriching our lives in years to come, and it is to this end that Philips has launched the Livable Cities Award.
PHILIPS' INVOLVEMENT
Philips, a health and well-being company active in the areas of lighting, healthcare and consumer lifestyle, has a mission of improving peoples' lives through innovation. Philips understands the challenges of 'keeping cities livable', and its solutions already contribute to resolving urban issues. For example, Philips offers solutions for better lighting of public space, which has an impact on crime rates and road safety, and enhances community interaction. In the area of healthcare, Philips solutions connect the hospital to the home, helping caregivers monitor and care for patients suffering from chronic illnesses as well as helping families care for the elderly living alone.  A well known consumer brand, Philips offers a wide range of lifestyle products, such as solutions to help people exercise despite a sedentary lifestyle and light therapy products that help people re-energize.
As part of the company's mission to improve the quality of people's lives, the Philips Center for health and well-being is researching what matters most to citizens all over the world in terms of their own health and well-being. The Center is currently conducting a worldwide survey, the Philips Index on health and well-being (Philips Index), the results of which are being published as a series of reports.  
Initial outcomes of the survey in the US, Brazil and China reveal that people's health and well-being are affected by factors such as perception of their health, emotional well-being, personal relationships, occupation and the community in which they live. These results provide an insight into the trends that have determined the categories of the Philips Livable Cities Award.
AWARD CATEGORIES
There are three award categories:
• WELL-BEING OUTDOORS
Feeling safe and secure in a densely populated environment is of paramount importance to anyone living in a city.  According to the United Nations, sixty million people move to urban areas every year, the equivalent of nearly seven thousand per hour.
The Philips Index on health and well-being in the United States revealed that 94% of people ranked safety and crime rate as the most important factor affecting health and well-being in their community. In addition the Index research in Brazil and China revealed that safety and crime rate had a significant effect on health and well-being, with crime being reported in Brazil as the top stress factor.
In this category, entries are encouraged that propose initiatives to help citizens feel safe and secure in public places, as well as initiatives that help create city identity and a sense of belonging.
• INDEPENDENT LIVING
Rapid urbanization and aging populations are having a far reaching effect. Populations around the world are living longer and living alone in cities.  The Philips Index reveals a fascinating insight into the perceived life expectations of those surveyed in. 59%, 60% and 75% of people in the US, Brazil and China respectively expect to live beyond the age of 80. The World Health Organization provides guidance on the creation of age-friendly cities. "Making cities more age friendly is a necessary and logical response to promote the well being and contributions of older urban residents"1. In addition there is now a growing range of technologies that allow patients to be monitored and cared for at home, recognized by the King's Fund (UK), thus providing patients with the ease and comfort of monitoring and treatment in their own homes.
The Philips Index research in the US, Brazil and China shows that access to healthcare and local hospitals was ranked amongst the top five factors affecting health and well-being by city dwellers.
Entries in this category should demonstrate initiatives that will help the growing number of elderly people living alone to feel secure and comfortable in a city and/or enable longer living at home with appropriate access to healthcare.

• HEALTHY LIFESTYLE AT WORK AND HOME
More people spend longer in artificially created environments such as offices, schools and at home. These may have an impact on their well-being and productivity. According to the Royal Institute of Chartered Surveyors, if employers improve lighting, staff productivity could rise by 13%. Research by the Hamburg-Eppendorf University Hospital in Germany (published in 2008 and 2010) has also shown that children's learning can be significantly improved by simply adjusting the lighting to suit the particular task at hand.
Lifestyle also has a significant impact on health - in all three countries surveyed to date in the Philips Index, a lack of exercise and a perceived lack of time for adequate sleep were seen as the main causes of ill-health.
Initiatives submitted in this category should support healthy body and mind, whether through a person's surrounding or via other essentials such as exercise, sleep or diet.
AWARD VALUE
An overall Philips Livable Cities Award of 75,000 Euros will be made for the best submission from any of the three categories, with two additional awards of 25,000 Euros for the best submissions in the two categories NOT receiving the overall award.
The awards will be supervised by an international panel of experts and chaired by Richard Florida, Director of the Martin Prosperity Institute and Professor of Business and Creativity at the Rotman School of Management at the University of Toronto. He is a globally respected authority on new trends in business and community, and was recently named as one of the 'Best and Brightest' by Esquire Magazine. The supervisory panel will also include a senior executive from Philips, Gottfried Dutiné, Executive Vice President and Global Head of Markets and Innovation.

Further information on requirements, submission and timelines for the Philips Livable Cities Award is available at www.philips.com/because